Interview with still-life photographer Nicholas Duers, NYC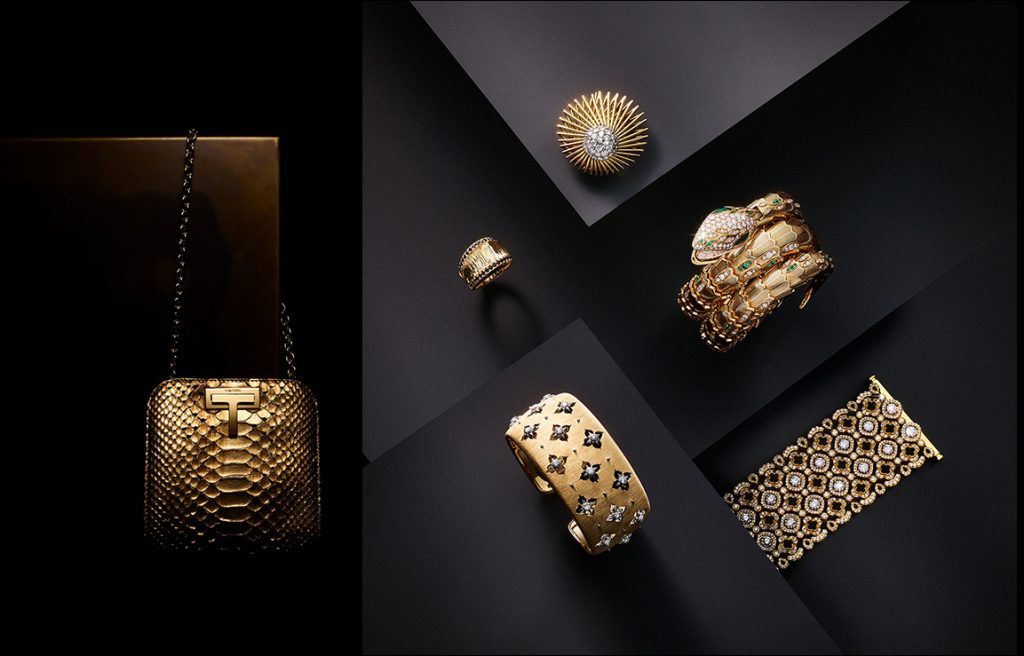 Tell us a little bit about yourself and what did you do before becoming a photographer?
My name is Nicholas Duers, and I'm a commercial photographer based in New York City. I specialize in product and still-life photography, and have been working in this market since 2007. Prior to working in NYC, I spent a number of years in the darkrooms of Seattle, Washington, studying and practicing fine art photography in the pre-digital days.
How did you start with commercial product photography?
While pursuing photography in a fine art context, a number of instructors made clear that it can be difficult to support oneself with a career in fine art photography. Concerned that my own endeavors in the fine art world might not come to fruition, I decided to learn more about the commercial and advertising photography route, which ultimately led me to the Rochester Institute of Technology. It was there that I found a photography program specifically designed for those wishing to pursue work in the commercial and advertising field.
I spent three years there: learning studio and lighting techniques, honing retouching skills, assisting for some of the local photographers, and most importantly, developing a personal style and portfolio. (While there was one 'business of photography' course in the program, it was not nearly enough preparation. For those considering a career in photography, I highly recommend a few courses regarding operating a small business, and learning a bookkeeping program such as Quickbooks).
I came to New York City shortly after, in 2007-2008, just as the US economy was entering a recession. I found work assisting local photographers, and also as a digital tech at a studio that specialized in e-commerce, which stayed very busy despite the economic downturn. During those early years in NYC I learned a great deal about how photoshoots operate in this market, and was exposed to different workflows, lighting techniques, equipment, and studios. I rented space in a shared photo studio with a number of other photographers, where I could store my gear, share some of their gear, and most importantly, continue to do test shoots and build up my portfolio. Along with the testing, I also focused efforts on marketing – through direct mail, email, and social media.
Can you remember your first client?
I recall fondly my first client: an American clothing designer. I was given an opportunity to shoot on-white images of their clothing and accessories at the e-commerce studio where I had been digital teching. There were a number of photographer / stylist teams all together in one space, shooting the same subject matter – this environment was an excellent opportunity to make connections with a wide range of stylists and art directors (some established, some up and coming) with whom I would test, and shoot with, many still to this day.
How did you learn photography? Who was the biggest influence in your beginnings?
I learned the fundamentals of photography from my mother, who had a career in photography prior to my arrival. When I began learning darkroom skills, she introduced me to the work of Minor White through his monographs, 'Rites and Passages', as well as 'Mirrors, Messages, and Manifestations'. White's unique abstractions were an inspiration that motivated me to learn more about the craft, and were a significant influence on my photography not only at that time, but still to this day.
In your studio, what does your typical day look like?
A typical day in my studio varies: some days we are shooting, some days we will be preparing for a shoot, and other days, we will be doing administrative work on the computer (finishing a job, managing files, estimating, invoicing, marketing).
On a shoot day, we will have a team of about 6-8 photo crew on set: the photographer, 1st and possibly 2nd assistant, digital tech, retoucher, stylist, and stylist assistant(s). Also, there will typically be a crew from the Agency and/or Client side: art director, creative director, designer, merchandise coordinator, et al. The photo crew will arrive before the clients. The stylist will oversee their assistant(s) unpacking and preparing all of the products for the day. The photographer will oversee their assistant(s) building the set for the first shot.
The photographer and the stylist (and sometimes retoucher) will have a brief meeting to discuss the approach for the day. Clients will arrive, and another brief creative meeting will commence, to review the product and the creative approach for the day (which has already been determined during pre-production meetings / phone calls, prior to the shoot). From there, the photographer and the stylist collaborate with the Client(s) to achieve the desired look.
On non-shoot days it is often just me at the studio, working on administrative tasks, consisting of: retouching images, delivering files, sending estimates/invoices, marketing/social media, or fielding emails.
Describe your ideal client.
An ideal client for me, is the one that provides clear and solid creative direction, but leaves flexibility (and ample time) for myself and my team to execute it with our personal style.
What's your most used studio gear?
At the studio, I like to shoot with the PhaseOne XF camera, or occasionally with an Arca 6×9 view camera when technical factors require it. For lighting, we rely on BronColor, ProFoto, and also continuous sources, depending on the needs of the project and subject matter. Other than that, I like to have a good amount of diffusion on hand – full-stop, half-stop, quarter-stop – and also sheets of semi-opaque acrylic, all for lighting through.
Let's talk about software. What tools do you use to manage your projects?
In terms of shooting, I will tether to CaptureOne, and then handle processed files with Adobe Bridge and Photoshop. When focus stacking is necessary, HeliconFocus is the software we use. And, using ChronoSync, we make sure that the current shoot is periodically backing up throughout the day.
For local archiving, I simply use a Drobo with high capacity SATA drives. For offsite backups I use Amazon S3 Glacier, as well as BackBlaze.
Do you retouch your images yourself or outsource the process?
It depends on the project, and the nature of the retouching. Some tasks like pathing and dust cleanup can be outsourced quickly and cheaply nowadays. Other, more creative or interpretive tasks, are better handled personally. I am not averse to delegating the time-consuming, non-creative aspects, especially if it can afford me more time to focus on the creative portions of the post-production process.
What's your opinion about CGI in product photography?
My experience thus far with CGI is admittedly limited. However I see immense potential and am interested to collaborate with CGI artists this year. If any of you CGI geniuses reading this are interested in collaborating, please reach out anytime.
How do you promote yourself? What marketing challenges do you face currently?
In previous years, promotion consisted of direct mail promo cards, email blasts, attending various portfolio reviews, and utilizing social media to share new work and connect with other industry professionals. Today, my approach hasn't changed too much.. Instead of direct mail promo cards, I will instead print a small book of new work (1-2 times per year) and mail it to potential clients. My agent regularly creates PDF presentations of my recent work, and emails to appropriate prospects. Time permitting, I will attend portfolio reviews. And, of course, I strive to maintain a proper social media presence, which seems to be more important now than ever.
Your top advice for an aspiring photographer?
Look at lots of work, old and new, and keep a well-organized archive of it. Be keenly aware of past and current trends in the still-life world. When you are testing and making your own work, try out these trends and see if you can not only replicate techniques and looks, but expand on them and strive to make your execution unique. And, using the experience you gain, begin to develop your own techniques and looks.
Pay attention to adjacent, relevant mediums like video, and CGI. Be conversant in these mediums ideally, or, forge connections with practitioners who aesthetic works with yours.
Beyond that, shoot often.